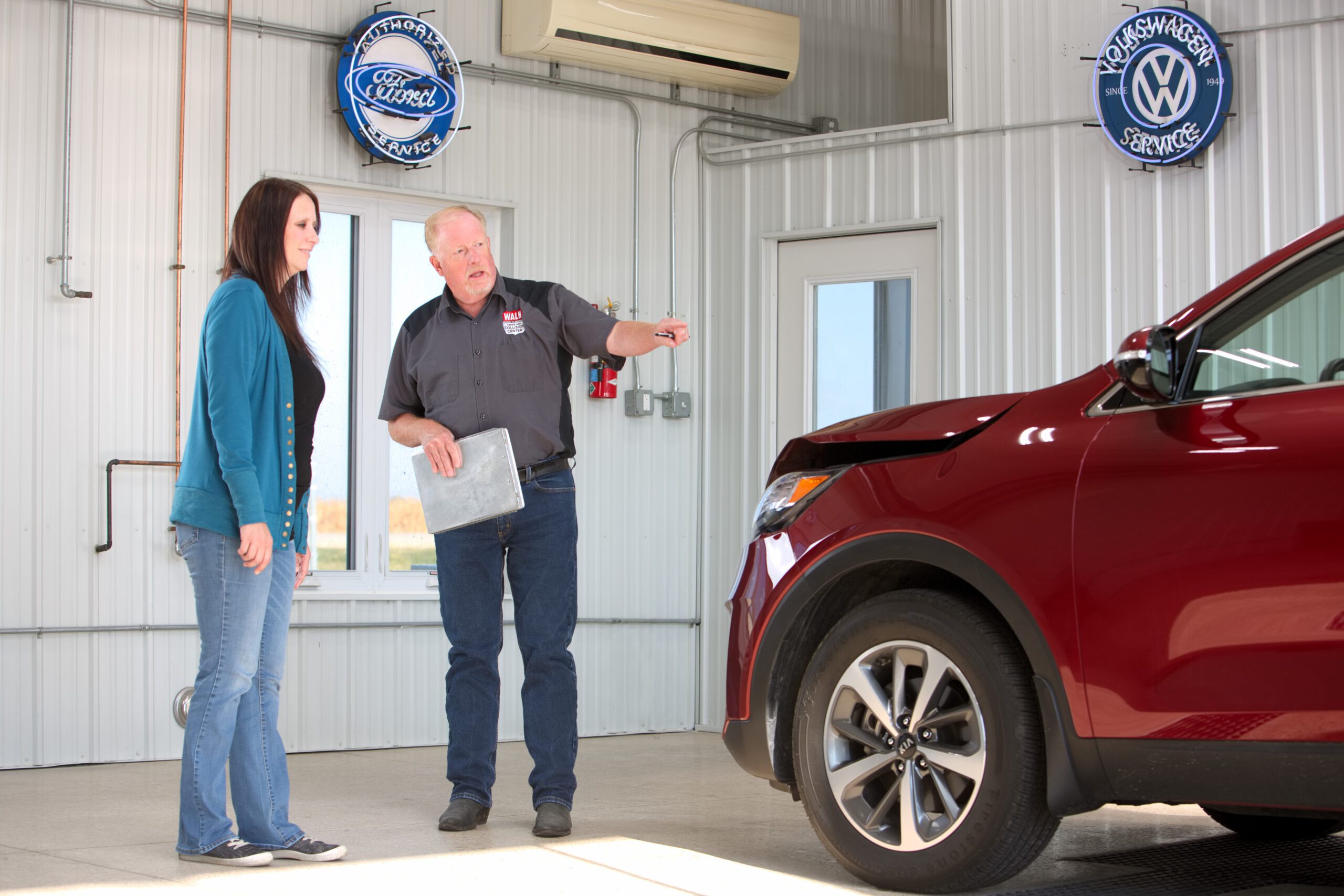 Our Repair Process
October 3, 2023
In the unfortunate event of a car accident, the first priority is to ensure the safety of everyone involved. Once the dust has settled, the next step is repairing your damaged vehicle. This process can seem overwhelming, but our repair process at Waln Repair makes it more manageable. Here is a look at the steps we take to get you back on the road after an accident.
1. Collision Estimate
The point of an estimate is to get your vehicle back to pre-loss condition and on the road again. Our auto body facility is equipped with highly trained estimators who are able to assess any type of damage incurred from an auto accident quickly and accurately. If utilizing insurance, we will gather the appropriate information from you, as well as photo document the damage to your vehicle.
2. Vehicle Dis-assembly
Once the vehicle is in our shop, it normally takes about 24 hours to disassemble to effected areas. At this step, hidden damage that was not visible at the time of the estimate can be found. If additional damage is found, we will update the insurance company and you.
3. Auto Body Repair
Once all required replacement parts arrive, the structural and physical repair process will begin. Using our state-of-the-art Chief E-Z Liner Frame Machine and SPANESI computerized frame measuring system when needed, our auto body technicians will make sure your vehicle's structural components meet OEM specifications. All replacement body panels and moldings are pre-fitted to ensure everything is aligned properly.
4. Vehicle Paint
Once your vehicle's body is back in spec, it will be moved to our paint department where again it is rechecked for body panel alignment accuracy. No paintwork will be done to your car if it doesn't pass. It is easier to correct an issue before paint is applied. Attempting to correct the alignment of an already painted part can cause damage to the paint and might require more paint work causing the completion of your vehicle to be delayed.
5. Vehicle Reassembly
After paint, your vehicle will move back to the original technician's bay for final assembly. Here, all remaining components and parts will be reinstalled onto the vehicle. Your vehicle again goes through a final fitting test to make sure everything is exactly where it is supposed to be and is completely operational.
6. Collision Repair Process Complete
Once we are confident that your repairs are complete, we will contact you directly letting you know your vehicle is ready to come home. When you arrive for pick-up, we will provide you with a complete, itemized copy of the repairs and answer any questions that you might have. Finally, we will provide you with a copy of our written warranty, which shows that all the work done to your vehicle is guaranteed for a minimum of one year, and for as long as you own your vehicle. At Waln Collision, Quality is Our Priority, and your satisfaction is 100% guaranteed!