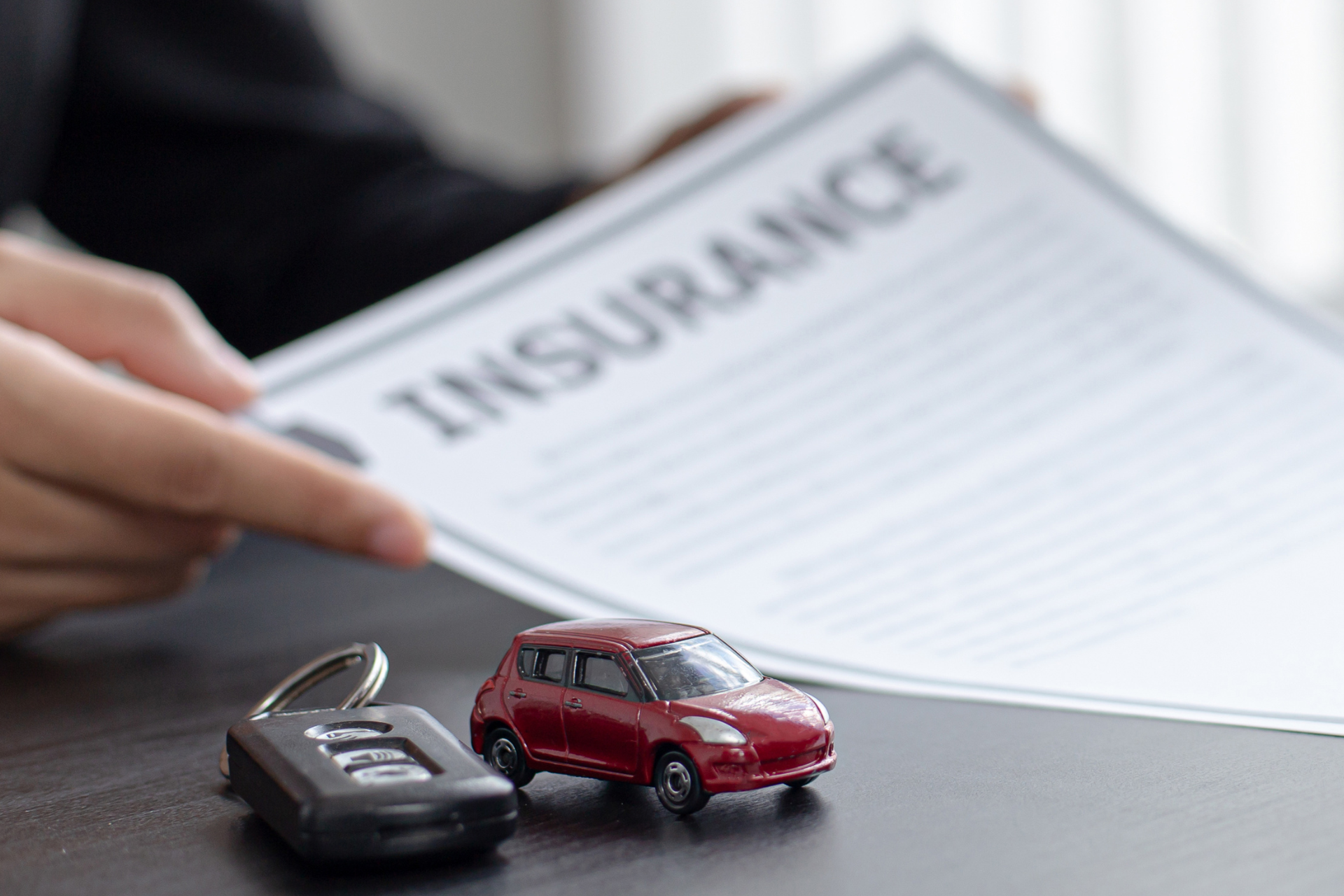 What Does Car Insurance Cover?
May 25, 2021
The dreaded day has come — something has happened to your car. Whether it's a scratch, hail damage, a fender bender, or a run-in with a deer, your car insurance is likely to be involved. It's good to be aware of when your car repairs are covered by auto insurance, so we've put together some information to help you better understand what is covered and when insurance will pay for car repairs.
First things first! The State of Iowa requires drivers to carry liability insurance to cover you as an operator of any road vehicle, such as cars, trucks, SUVs, and motorcycles. If you have a car loan, the bank or lending institution will also require that you have auto insurance. An insurance agent or insurance company can give you the low-down on the minimum coverage and the cost of this basic insurance. Most people who own a car see the value in having more than the minimum insurance coverage, which the insurance company can explain to you.
Car Insurance Basics
For our purposes, we want you to know some of the basics of how car insurance works. There are two main types of auto insurance coverage — collision and comprehensive. Collision covers damage caused by a collision with another vehicle. Comprehensive or comp coverage helps pay for other damage to your car. This could include hail and storm damage, theft, fire, and hitting one of our very active Iowa deer.
So, when are car repairs covered by car insurance? Well, that depends on a variety of factors, including your deductible. Your deductible is the amount you will pay before the insurance company pays. A low deductible of $250 is good if you don't have a lot of savings, but it often means a higher monthly premium. A high deductible helps save on premiums but can be as much as $1000. So, if something happens to cause $4000 in damage, the insurance company will only cover $3000 of the repair bill. You have to come up with the other $1000. But if the hail damage is less than $1000, you are responsible for the entire repair bill.
Insurance Can Pick Car Repair Coverage
The insurance company also has a say in what is covered and whether they will repair a vehicle. When a vehicle gets to a certain age, the cost of body repairs can be more than the value of the car or truck. In that case, the insurer may send you a check for a certain amount and leave it up to you to decide whether to repair the vehicle or get a new one using the settlement amount. If you like the vehicle and want to keep your insurance premiums low, it may be worth it to you to repair the damage. Remember that a newer model of vehicle is great, but it costs more in insurance premiums and registration.
Common Car Damage + Car Repairs
Some of the most common vehicle damage from collisions includes bumper damage, broken lights, damaged fenders, and so on. Some common examples of comp coverage in Iowa include when a hailstorm dings your vehicle's body or breaks windows when you hit a deer, or if your car, truck, or motorcycle is stolen. These are not related to hitting other vehicles, so your comprehensive coverage would apply.
You can set different deductibles for comp and collision coverage, which can help you avoid a big bill for things that are beyond your control. But if your deductible is higher, something as small as a door ding or scratch that occurred in a parking lot may not be covered. A tree branch falling on your truck probably would be covered. Hitting something that fell into the road in front of you would be covered, too.
Preventing Car Damage
How can you prevent car damage? Focusing on driving while you are behind the wheel is one step you can take to avoid accidents. Reduce distractions by putting your phone and earbuds away and by asking others to be respectful while you're driving. The better your attention to driving, the less likely you are to hit another vehicle, a pothole, or an animal.
If you ever do experience damage to your vehicle—no matter how it happens—Waln Repair & Collision is here to help. We offer free estimates for insurance purposes and a satisfaction guarantee on our auto body repair and auto body refinishing work. You can even request an estimate from your smartphone. So drive carefully, and contact us if you ever need our services.